Meet Caitlin Long, a brilliant 22-year corporate finance veteran of Wall Street financial institutions including Morgan Stanley, Credit Suisse, and Salomon Brothers. Armed with a Juris Doctorate from Harvard Law School, Caitlin was voted (2015) by Institutional Investor as one of the most influential people in the pension industry; named one of the ten business leaders who is changing the world through technology by Inc. (2016); awarded the Women in Finance Award for Excellence in Blockchain by MarketsMedia (2016); and served as Chairman and President of enterprise blockchain company, Symbiont, between 2016 – 2018 when that company was named FinTech Company of the Year (2017) by CustodyRisk.
Caitlin has also had numerous speaking engagements and appeared in numerous publications and media including the Wall Street Journal, Financial Times, and CNBC.
Additionally, Caitlin served on Morgan Stanley's internal blockchain working group and most recently was named a gubernatorial appointee to the US state of Wyoming's Blockchain Task Force.
In this third part of a three-part interview about Wyoming's precedent-setting advancements in the blockchain industry in the United States, JJ Smith speaks with Caitlin about Wyoming's new banking laws related to the blockchain industry, Wyoming's future blockchain plans, and how Wyoming's blockchain laws can possibly benefit issuers of tokens.
Catch up on the first part here.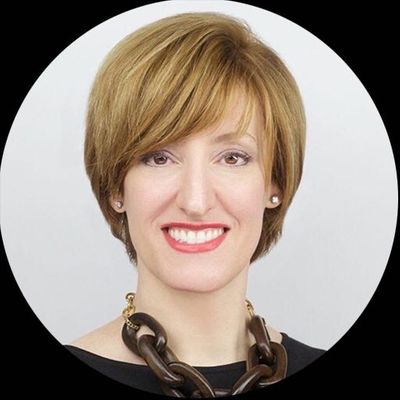 CryptoDaily: With regard to bill "HB74," there was much focus on the amount of lobbying that the traditional banking industry was conducting to prevent the bill from being enacted into law. From your involvement and experience, how controversial was it?
Caitlin: The banks put up significant opposition all the way until the very end and it was the local community banks in Wyoming who viewed this as competition. Ironically, it wasn't competition because the local community banks were not banking the blockchain industry and we had ample testimony from people in the industry that this was the case – including from a trade association whose bylaws prevented it from accepting cryptocurrencies and only allowed it to accept dollars, but even the trade association lost its Wyoming bank account too.
CryptoDaily: What is next in Wyoming regarding the blockchain? What are some of the great initiatives down the road? What would you like to see happen?
Caitlin: First, Wyoming needs to absorb what it did, since some of the laws just enacted haven't even taken effect yet. I'm volunteering to help the Wyoming Banking Division draft rules for the two new laws that impact financial institutions. The first set of rules are going through the internal Attorney General review right now and will be released for a 60-day public comment period within the next couple of weeks. I think you're going to see a lot of people say "wow" because we had an A-team of industry people, including three CTOs, reviewing them along with great lawyers and operational people and great strategy people and very importantly a consumer advocate – an investor advocate who was really pushing for things that I think are going to define the standard for the involvement of intermediaries in crypto.
A lot of folks probably presume that small states try to compete by offering loose regulations. That's not at all what Wyoming is doing. Wyoming is actually requiring strict solvency in its financial institutions in this area—stricter than any other state's requirements. Businesses that start playing shell games, such as we talked about with ETFs above, won't be able to comply with Wyoming's laws. It's going to be fascinating because as of June 1st existing Wyoming banks can notify the Commissioner that they're getting into the digital asset custody business, and as of October 1st the special purpose depository institution applications are open. Frankly, Wyoming is trying to attract the best crypto businesses—defined as the most SECURE and SOLVENT businesses. The rest can (and will) stay in more lenient places like New York!
This is all going to take time. This was never going to be a "switch-flipping and all of a sudden a whole bunch of new businesses are in Wyoming overnight." But I think if we looks back at this in a couple of years, we will see that there was significant activity and it cost Wyoming almost nothing to do this. There were almost no appropriations. I think the Secretary of State got and extra $50,000 for fraud enforcement, and that's it—but even that is likely to be self-funded. Everything else Wyoming has done didn't cost the state anything, so any new jobs that come into the state are icing on the cake. We've been very careful not to overpromise because we honestly don't know what will happen. But I see what's happening behind the scenes in terms of the number of groups that are lining up to apply for special purpose depository institution licenses, and it's an impressive group.
CryptoDaily: Can you tell us how easy it will be for those seeking to become special purpose depository institutions to do so in Wyoming?
Caitlin: They have a very high solvency barrier because they're 100% reserve-required institutions that cannot lend, plus they must keep an extra 2% cushion. So you really can't compare them to existing banks unless you look at the whole balance sheet. Capital for a financial institution really is its debt capital (including its liabilities to depositors) and its equity capital. When you look at the combination of the two, these special-purpose depository institutions are going to be the most well-capitalized banks. They're not allowed to lend! The reason for most bank failures is bad loans, and these SPDIs aren't allowed to lend. These new institutions are required to hold 100% reserves + 2% more, while traditional banks typically hold about 8% reserves. So, they're very different animals.
Since they can't lend, these new institutions are probably not going to be paying interest on deposits. So if the traditional banks can't outcompete one of these, then that says a lot about the traditional banks. Because it can't lend and it's so highly capitalized relative to traditional banks, it's likely to be charging fees. A good example is Silvergate, which is a traditional bank that serves the blockchain industry very well and very profitably. It's operating effectively the same way as a Wyoming Special Purpose Depository Institution is likely to operate. Because the cash that comes in might go out the door the next day, Silvergate keeps its assets invested in very short-term and very high-quality liquid assets—just as one of these new institutions is likely to do. Silvergate charges fees to its customers, and that's how it earns attractive returns serving this industry.
CryptoDaily: What guidance can you provide organizations that are contemplating using Wyoming as a domicile for token offerings?
Caitlin: First, hire an experienced attorney because if SEC rules apply to your token and you run afoul of them, you might face a world of hurt! Under Wyoming's utility token law, if the token isn't marketed as an investment and meets certain criteria pertaining to consumptive purpose, then the token isn't a security under Wyoming law. The point though that needs to be emphasized is that those offerings may still need to comply with federal securities laws.
Regardless of whether the token is a security or not, organizations would probably want to domicile in Wyoming anyway for a couple of reasons. They're likely to be able to get a legal opinion from an attorney that their structure works under Wyoming law. Most states just haven't clarified any of this yet and so it's going to be hard to get legal opinions in other states. The reason the Wyoming Blockchain Task Force wrote the laws the way we did is precisely so that lawyers would give legal opinions. Another reason why projects would want to domicile in Wyoming is that there are no state taxes on crypto, including no property taxes. Wyoming has no sales tax on crypto, no income tax, no capital gains tax, no property tax on crypto—there isn't another state that offers a friendlier state tax regime.
Lastly, with SF125 – the Wyoming bill that defines under the Uniform Commercial Code how tokens are treated in the state – sponsors get clarity and potentially optimal treatment under the UCC. There are a couple of benefits from that.
One is that it's very clear under Wyoming law how a lender can perfect a security interest in a digital asset—by controlling the private keys. There's one and only one place in the United States that recognizes that and it's Wyoming and Wyoming's law makes it easy to gain a nexus to Wyoming, so an attorney can help you with that. If South Carolina passes its version of Wyoming's bill, then South Carolina will be with Wyoming because it's the same process.
None of this is tax or legal advice though! You definitely need experts to review your token from both perspectives, to understand what the risks and rewards are ahead of time. Best wishes!
Catch up on the first part here.